Promotion...
Many traffic exchanges don't allow paid to promote sites in rotation. But here at Sunny Hits we welcome all paid to promote sites because at Sunny Hits we want our members to earn as much money as they can from their affiliate programs
Contests...
Every month here at Sunny Hits we have a referral contest. The member who refers the most new members in a month will win $1.00 bonus added to their account.
Commissions...
Sunny Hits members will earn up to 20% commisson when their referrals buy credits or upgrade their membership. The more people you refer the more money you can earn.
More Information....
SITE OWNER
This site is owned and operated by a disabled veteran who uses some of the money earned here to supplement his SSI.
BONUS CREDITS
Members earn bonus credits in the word search game while they surf. Just spell things you might see at the beach.
Google Pay
Members can purchase upgrades, banner imps, text imps and other services using G-Pay using email on FAQ page.
PROGRESSIVE SURF
Members surf ratio increases while you surf. The longer you surf the more credits you earn.
VIRAL TRAFFIC GAMES
Sunny Hits members earn 0.01 - 0.02 cents plus credits, banner imps and text imps playing VTG here.
DOWNLINE BUILDER
Downline Builder: All your signups get to join your programs through your link, helping you to build downlines in other sites.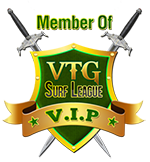 © 2015 Sunny Hits Traffic Exchange. All rights reserved.