Promotion...
Many traffic exchanges don't allow paid to promote sites in rotation. But here at Sunny Hits we welcome all paid to promote sites because at Sunny Hits we want our members to earn as much money as they can from their affiliate programs
Contests...
Every month Sunny Hits has a referral contest. The Top 3 referrers win $3.00 - $2.00 - $1.00 cash!. Join now and see if you can be the top Referrer!
Commissions...
Sunny Hits members will earn up to 20% commisson when their referrals buy credits or upgrade their membership. The more people you refer the more money you can earn.
More Information....
PAYMENTS
This site pays members commissions for referring new advertisers to Sunny Hits. Payments are made when requested and delivered within 24 hours upon receipt of that request.
BONUS CREDITS
Members earn bonus credits in the word search game while they surf. Just spell the names of countries.
PORKY POINTS
Members can purchase Banner Imps - Credits and text imps to Sunny Hits in the Porky Points Marketplace.
PROGRESSIVE SURF
Members surf ratio increases while you surf. The longer you surf the more credits you earn.
PRIZE PAGES
Sunny Hits Members earn cash, credits, banner and text imps while surfing at Sunny Hits.
SUNNY SUNDAY
Every Sunday I add cash prizes to the top five surfer rewards and 10X the amount of usual credits award for one of the word game words.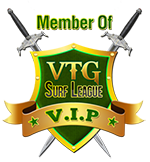 © 2015 Sunny Hits Traffic Exchange. All rights reserved.